SacredDuelist
Elite Duelist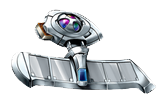 Duel Points

: 6000


Posts

: 55


Reputation

: 2


Join date

: 2009-12-24


Location

: New York


Age

: 21


Subject: 1st Lesson Test! Sat Dec 26, 2009 7:56 pm

---

Well as u all noticed this is our 1st lesson test!
To start the 2nd one u must finish the first one!
Here are the 10 questions:

1st. How many different levels are there for monster cards? (REAL CARDS ONLY!)

2nd. In KCVDS, name the Normal Monster with the SECOND-highest ATK.

3rd. Name all the different types you can think of. They have to be on legal cards in the TCG, and have to be in KCVDS format. (There are 15)

4th. Name all the different attributes you can think of. (There are 6)

5th. Name an example of a card that has more than one attribute.

6th. Tell us a combo that makes u special summon more than 3 monsters at a time.

7th. Tell us a card that destroys all cards on YOUR FIELD and OPONENENTS FIELD at the Same Time. ( Hint: it is a normal spell )

8th. Name a ritual monster with the second highest attack.

9th. Tell us OTK move that cannot be stopped. ( DONT TELL US EXODIA OR ANY BATTERYMAN MOVES! )

10th. Name a card that cannot be destroyed by battle.

Well that is all! PM me or Jaden Yuki if u know the answers! If u get more than 6 or more correct u r able to do lesson 2 which will be next Saturday, January 2nd, 2010!!!!!