SacredDuelist
Elite Duelist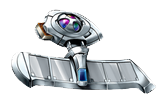 Duel Points

: 6000


Posts

: 55


Reputation

: 2


Join date

: 2009-12-24


Location

: New York


Age

: 21


Subject: Chaos_Emperor_Dragon's Testing Booth(aka SacredDuelist!) Fri Feb 19, 2010 12:22 pm

---

If anyone wants a test plz join my net!
Hamachi Net: SacredCards2
Pass: SP
Hamachi Name: Chaos_Emperor_Dragon-The Best Duelist Ever!

Plz post like this:
Hamachi Name:
Deck:
Skill Level(Must Be True):
GMT:

_________________

I am The Master of All Elites!!!!!
Enrise




Duel Points

: 0


Posts

: 7


Reputation

: 0


Join date

: 2010-02-14


Location

: Valsayn,Trinidad


Age

: 28


Subject: Re: Chaos_Emperor_Dragon's Testing Booth(aka SacredDuelist!) Sat Feb 20, 2010 11:29 pm

---

name: Enrise
ham:aidan25
deck: light chaos
skill lv: (have none, just a wandering card battler)
gmt: i dont know what this is

now bring exam please